We were founded in 1992 after recognising the need to help good people get vehicle finance, even if they don't have perfect credit history. Our success in the industry has enabled us to grow each year, and we are now the UK's largest specialist car finance lender.
Throughout our time in business we've had a firm focus on changing customer needs and are heavily invested in ensuring that our finance products are the best they can be. In 2012, continuing the theme of doing the right thing by consumers, Peter Minter our Chairman was nominated as Chairman of the Motor Finance Committee for the Finance and Leasing Association, enabling Moneybarn to influence strong consumer focus within the market.
Moneybarn was acquired by Provident Financial plc in August 2014 and this helped us to lend to more customers This acquisition provided the opportunity to focus on the changing needs of our customers, enabling a series of enhancements to the car finance product and the new van finance and motorbike finance products.
We take a fair and responsible approach to lending, and it is this commitment to doing the right thing for customers which saw Moneybarn awarded various industry awards, including the most recent award of Non-Prime Lender of the Year in June 2019.
As a company we believe in building a fair, equal and inclusive culture for all our colleagues and have taken progressive steps to ensure this is the case. For further details please have a read of our Gender Pay Gap Report.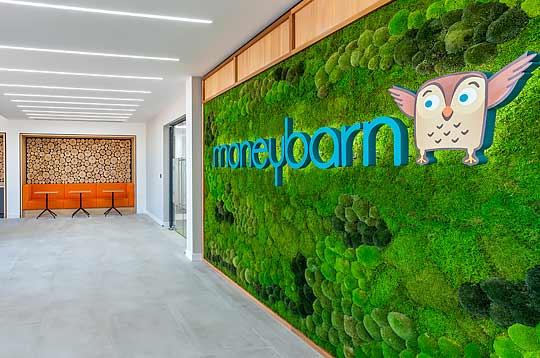 Corporate
In August 2014, Moneybarn joined Provident Financial plc, a FTSE 250 company operating in the UK and Ireland with around 2.4 million customers.
Established in 1880, PFG is one of the UK's leading suppliers of personal credit products to the non-standard lending market. Traditionally a home credit business, PFG delivers lending through its credit card, home-collected and online instalment credit, and vehicle finance operations.
Today Provident Financial is based in their Head Office in Bradford, with over 5,700 employees, and a vast portfolio of products to meet the particular needs of the non-standard customer.
For more information, visit the Provident Financial website at www.providentfinancial.com